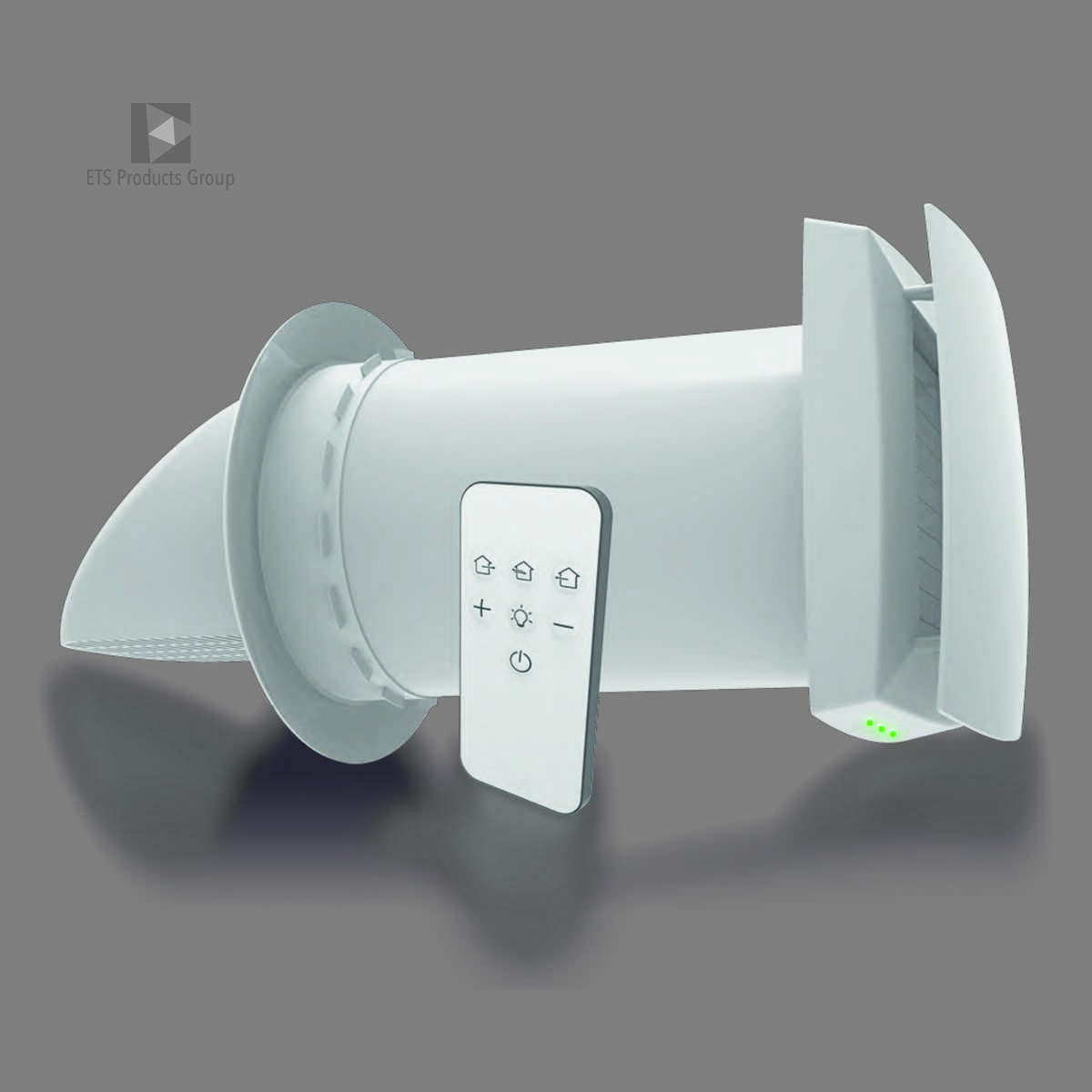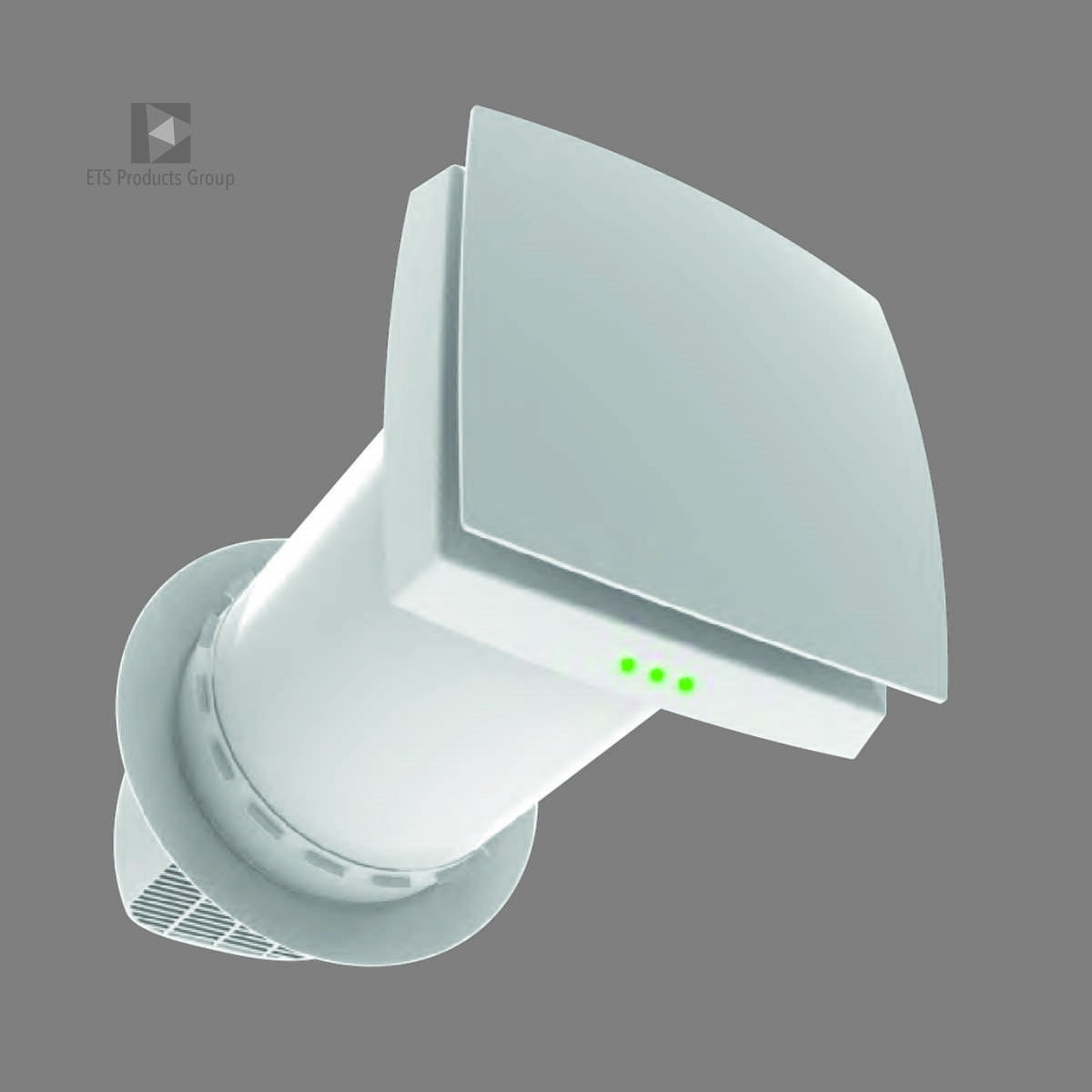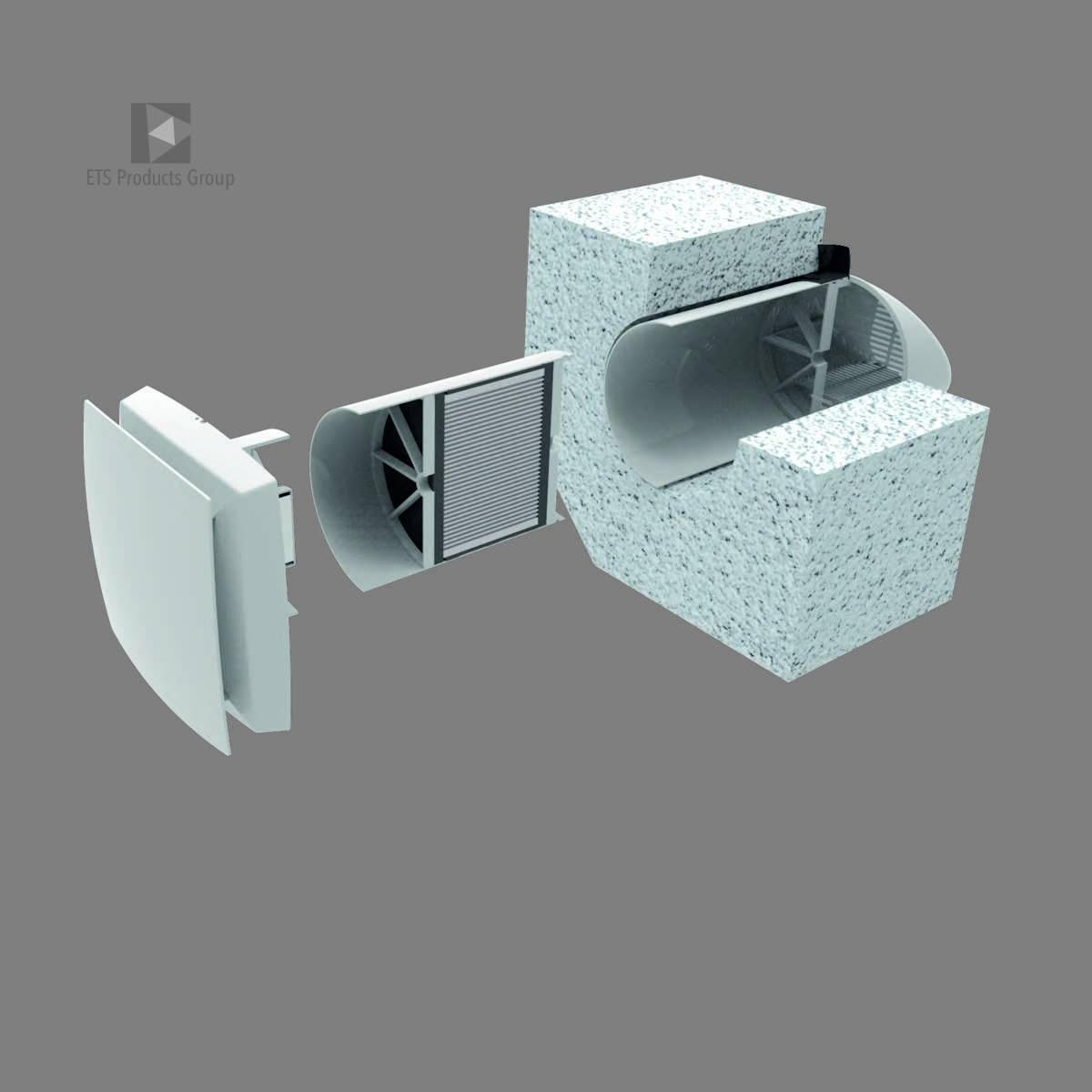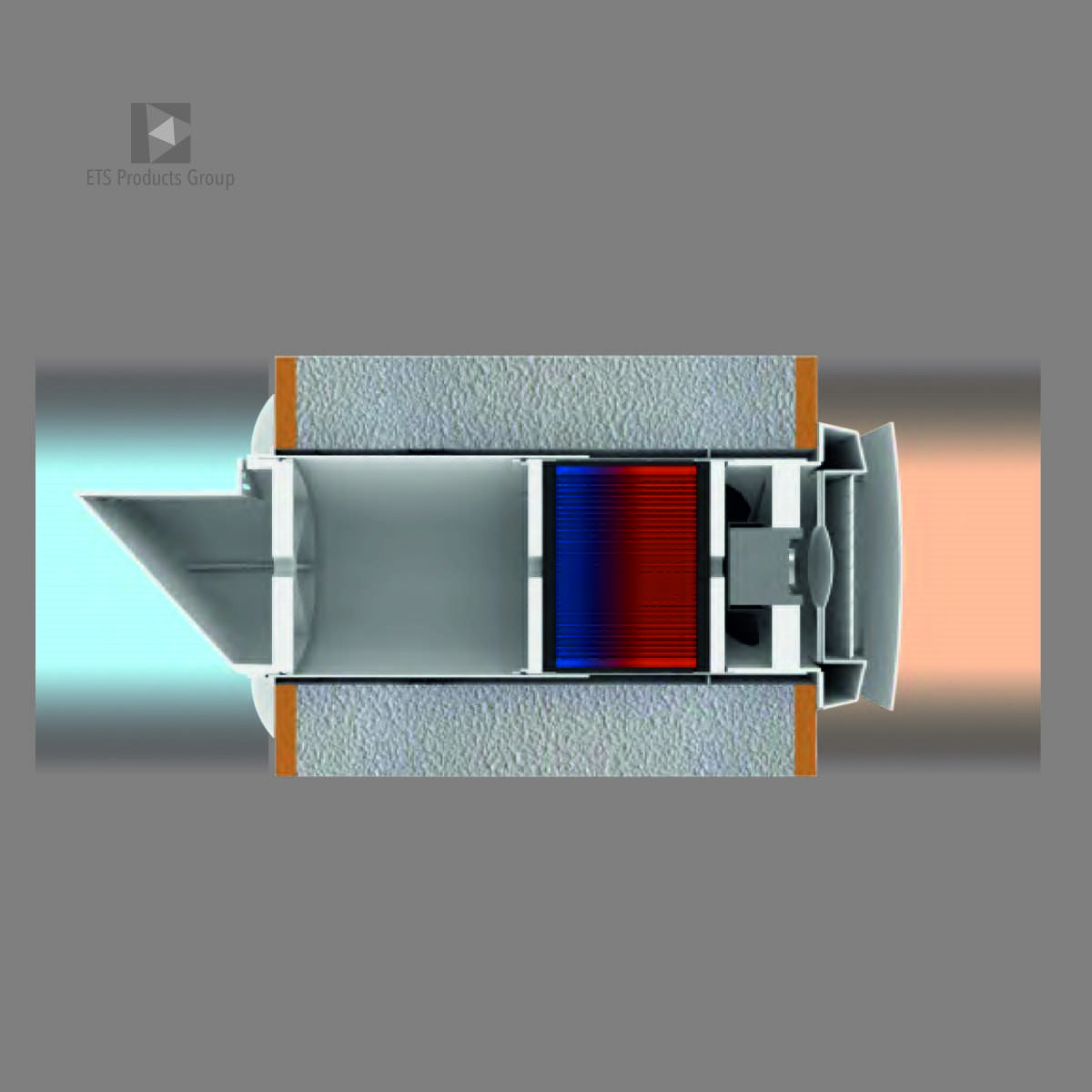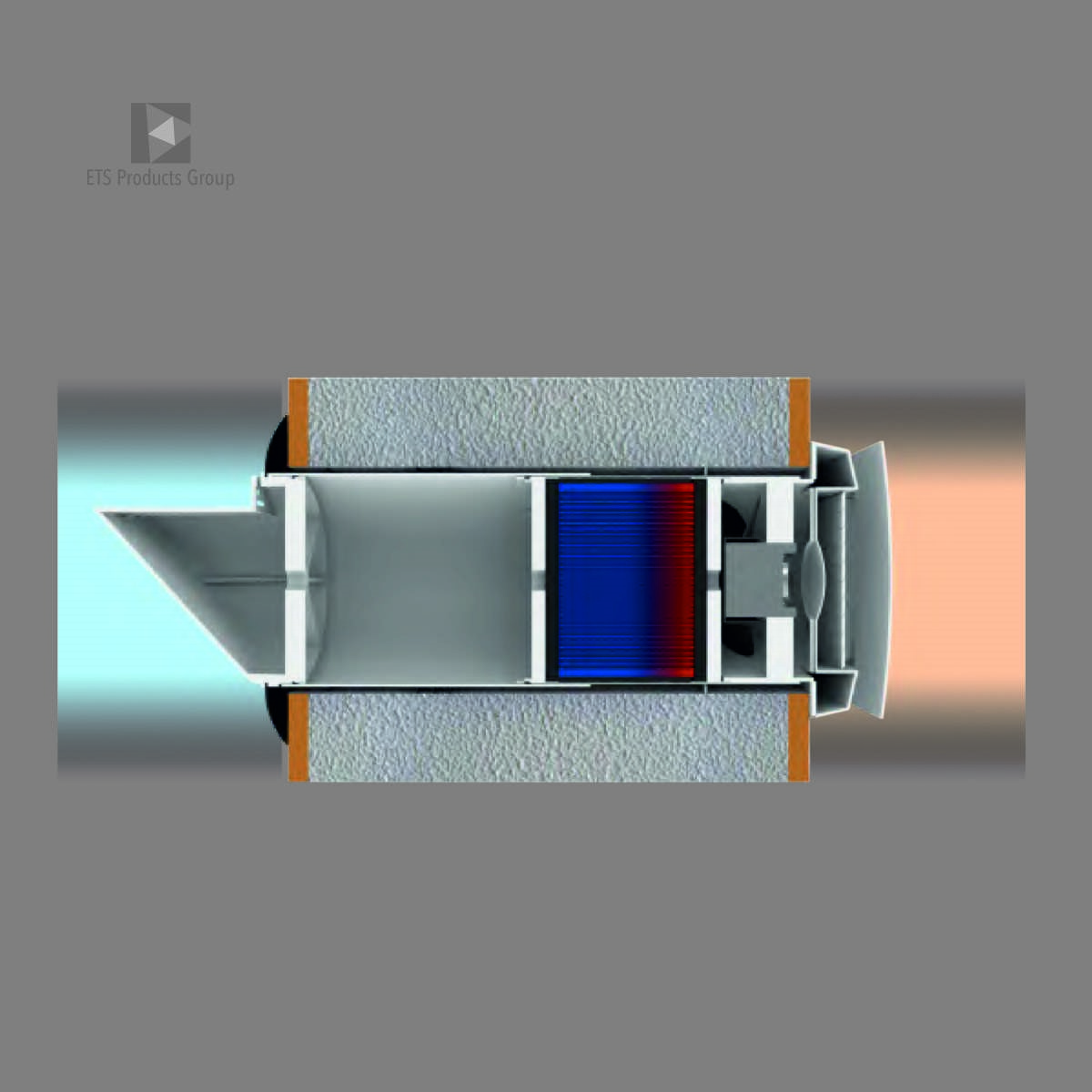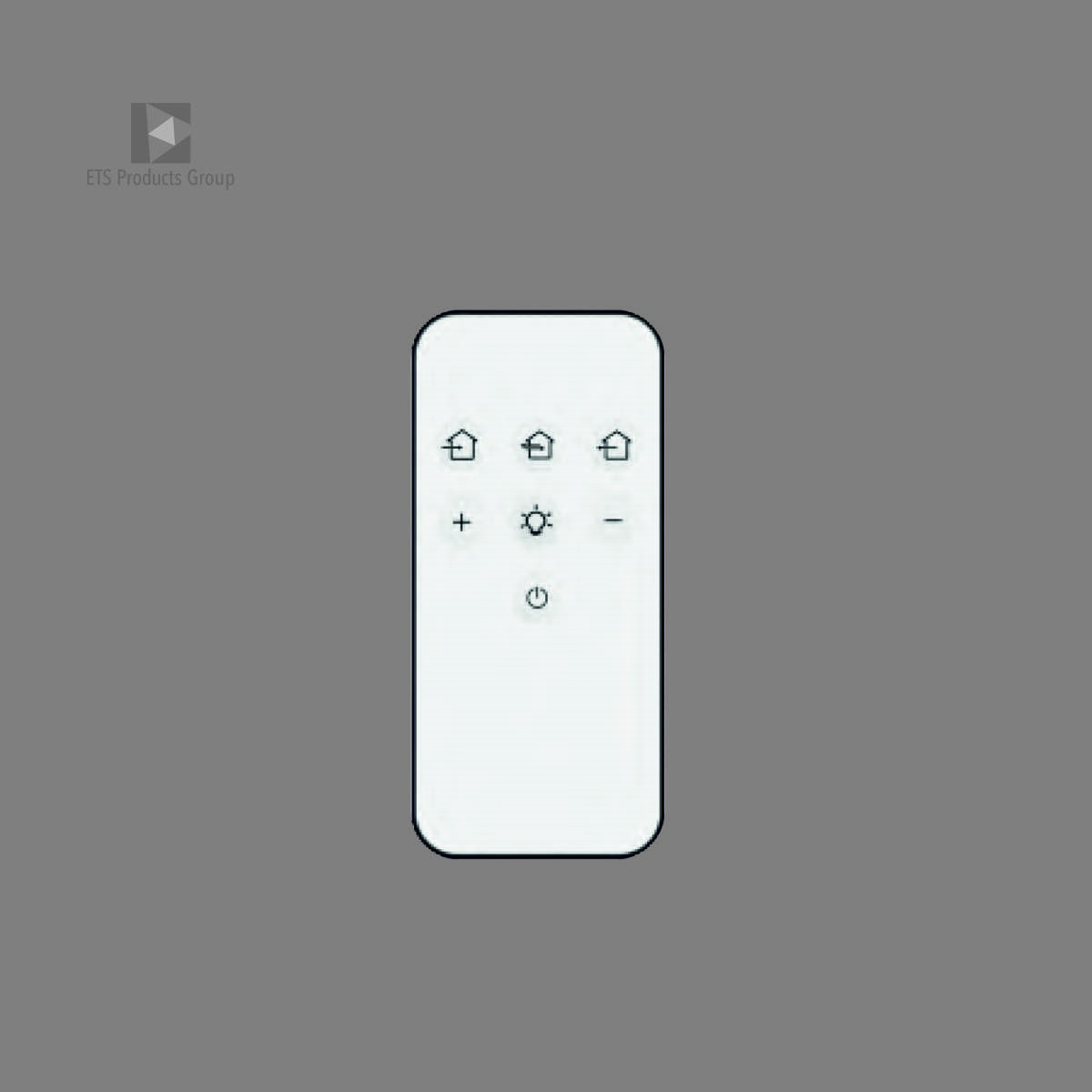 Raumlüftung mit Wärmerückgewinnung
149.00€
Energy-saving ventilation without heat loss
Thanks to the integrated thermal storage, the heat from the exhaust air is stored and fed back into the fresh air.
Are you ready for the cold season yet?
Delivery time: from stock DE 1-3 working days
description
Additional Information
Reviews (0)
Description
Save energy costs quickly and efficiently.
Rooms have to be ventilated regularly – heat is always lost in the process. It doesn't have to be.
ETS room ventilation systems store the heat of the outflowing air and warm up the inflowing air again. With an energy efficiency class of A+, the systems save considerable heating costs and pay for themselves in a very short time.
Controlled ventilation is necessary for all rooms, whether in commercial or private houses, for new or old buildings and for the energy-efficient renovation of properties. Added value can always be achieved for the indoor climate and air quality.
operation mode
In thermal mode, the electronically controlled motor changes direction every 65 seconds. The outflowing air first warms up the ceramic thermocouple. The temperature is transferred to the incoming air after the direction of rotation changes. This means that warm, fresh air flows into the room. The air volume can be regulated in 3 levels.
In addition, the system can also be used in pure supply or exhaust air mode if, for example, heat recovery is not necessary in summer.
The system is operated in a child-safe manner using the remote control alone. The status LED can be switched off if necessary, so that there is no annoying light source in a dark room at night, for example.
Mounting
Installation takes place from the inside through a 170mm core hole. The external unit is pushed into the core hole from the inside. The sealing sleeve unfolds after being pushed in and seals from the outside. This means that neither a ladder nor scaffolding is required even when installing on higher floors. After foaming and sealing the outdoor unit, only the ceramic storage tank and indoor unit are installed. The system is then immediately ready for use.
Additional Information
Without packaging
| | |
| --- | --- |
| Weight | 3.5kg |
| Size | 50 × 20 × 20 cm |
With packaging
| | |
| --- | --- |
| Weight | 4 kg |
| Size | 50 × 27 × 28cm |
---
Only registered customers who have purchased this product are allowed to leave a review.

-
---
ETS-Products Group - over 1000 positive reviews ineBay
verified
I am completely satisfied
panorama24.europe
November 6, 2022.
verified
Thank you for the pleasant / unproblematic transaction. Excellent buyer. Note 1
nutristar_germany
November 6, 2022.
verified
super ebayer-----thank you very much----I'd love to do it again-----grade 1***
verified
100%!!!
verified
-
verified
Everything is fine, fast and uncomplicated
verified
Everything is fine, gladly again !!!!!
verified
Thank you for the pleasant / unproblematic transaction. Excellent buyer. Note 1
verified
Thank you!
verified
as described, gladly again